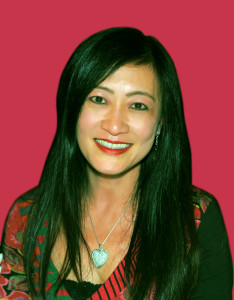 Abby Lee is a Holistic Wellbeing Practitioner who incorporates various natural modalities in her approach. She is passionate about using natural therapies for the improvement and maintenance of overall well being – physical, mental, emotional, energetic and spiritual.
The modalities she currently focuses on are:
Diverse background
In addition to Abby's natural therapies, counselling and coaching credentials, her professional background is diverse and includes banking, accounting (qualified CPA), IT consulting and project management. She has worked in the corporate, small business and not for profit sectors. Abby is multi-lingual and cross cultural, having lived and travelled in various countries. Her unique fusion enables her to be flexible and adaptable in relating and appreciating people from all walks of lives.
Abby is an Explorer of the Inner and Outer Worlds. She has been on a personal development and healing journey, both personally and professionally, for many years. Through her own life experiences, extensive studies, travels and explorations, Abby has consolidated her knowledge, skills and wisdom, and incorporated them into her holistic wellbeing practice.
She has undertaken the study and practice of numerous natural modalities including:
Clinical Hypnotherapy
Neuro Linguistics Programming (NLP)
Transpersonal Counselling
Life coaching
Ego State Therapy
Psychosomatic Therapy
Sound Healing Therapy
Liquid Crystals Therapy
Qigong
Tai Chi
Kung Fu
Yoga
Shamanic practices
Meditation
Reiki
Gendlin's Focusing Technique
Ullman's Dream Process
Alexander Technique
Feldenkrais Method
Through this journey, not only has Abby discovered her passion for natural therapies, she has gained invaluable skills and experiences to help guide others in using natural therapies to improve or maintain their overall well being.
Whether the aim is to enjoy what life has to offer, handle life's challenges, make a change, or gain clarity; Abby can provide and hold the space for your explorations. Considering the external circumstances while tuning into your own inner wisdom, Abby will assist you in seeking the answers in order to lead a fulfilling life.
Credentials:
Diploma in Transpersonal Counselling
Diploma in Clinical Hypnotherapy
Diploma in Transpersonal Counselling
Cert III & IV in Psychosomatic Therapy
Certified Ziran Qi Gong Level III Instructor
Master Practitioner in NLP
Bachelor of Economic (major Accounting)
Member of:
ACA (Australian Counselling Association)
AHA (Australian Hypnotherapist Association)
Australian Board of Psychosomatic Therapy
Wushu, Tai Chi and Qigong Practitioners Australia
Former member of CPA Australia
To book a private consultation, class or workshop, contact us.
or ring (0412) 398 368