Compass Coaching offers a range of natural therapies for individuals and groups to cultivate a holistic way of health and wellbeing.
The holistic approach at Compass Coaching adopts the philosophy that everyone has the resources within themselves to live an authentic, fulfilling, healthy life.
We work with all aspects of an individual – the conscious, unconscious, collective unconscious, cultural, social, environmental, energetic, psychological and spiritual.
We believe the harmony of mind, body, emotion, energy and spirit helps us restore our authentic, fulfilling and healthy life. We encourage nurturing each of these parts by:
– adopting appropriate daily practice such as Qigong, meditation, music, exercises, writing, etc
– being conscious of emotions, their triggers and the impact on mind and body
– and by living in harmony with your true nature and nature
It's a journey for those who want to explore and participate in their own healing and growth.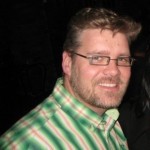 I've always been fascinated by dreams and what significance they hold. Abby's dream group was the perfect way for me to explore my own dreams and start to understand their significance in my life. The small group format was a great way to take my first tentative steps into this form of natural healing. It turned out to be relaxing, fun and incredibly rewarding. I now have a really useful framework for thinking about my dreams.
I invited a few of my friends to join the same group as me and I was so glad I did… we all had a great time and got to know each other better.
Matt Callander, Communications Manager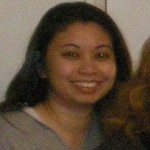 Who would have thought that a dream is an insight to my life and that a complete stranger can help me overcome some issues without knowing the detail. The Dream Group was a great way to immerse myself in a dream and seek clarity and confidence about decisions that I have made and am in the process of making.  You can share as much as you are comfortable with in the group and come out feeling positive and relaxed.  A great skill to learn in a relaxing environment.
Thelma, HR Manager
Dream Group was such a rich and rewarding experience for me. It bought me unexpected insights and it  lovely to be a part of a warm and trusting group. This in no small part was due to your facilitation and your own contribution to the explorations and art work – I loved the drawing. Thank you.
– Robyn Lidston, Project Manager
… the session I had gave me the clarity and the confidence to let 'my passion be my compass'. I have coached/mentored many people myself in a professional capacity. Coaches need good coaches/counsellors and you are one of them.
– Lynne Seddon, Retreat Manager & Self Sustained Village Project Manager
Abby Lee has coached me on numerous occasions over many months both in formal planned sessions, as well as more informally where she was able (without prior planning) to spontaneous provide effective and insightful coaching.
I am pleased to say I found Abby's style of coaching very effective.
Having been a coach myself for several years and received coaching by various coaches during that time, I believe I am well qualified to comment on Abby's ability, effectiveness and style of coaching.
One thing that always stood out to me was Abby's flexibility and breadth of knowledge across many different disciplines and coaching techniques that she would draw on depending on the issue at hand.
Her conversational questioning is very powerful as are her NLP processes. Other approaches included mind-mapping and getting me to document my thinking in ways that helped me develop new viewpoints or gain clarity and a deeper understanding of my motivation (or lack of it) or my limiting beliefs.
Abby was excellent at asking me questions that would make me really question my thinking, point of view, attitude etc. Her strength as a coach was knowing when to keep pushing me and when to persist with a line of questioning. Several times I had uncovered some meaningful insights but Abby would still continue with a confronting line of questioning and eventually I would break through a mental barrier and get a significant learning and shift in thinking. Knowing when and how far to push someone is a key strength in Abby's coaching ability.
Abby provided valuable coaching in a variety of personal and work life areas. From an early session where she removed a compulsive desire for coffee, to using a planning method to help me decide my career direction, to gaining clarity in what is important to me in my life and where to put my focus.
Abby has both the academic understanding of various disciplines she can use in coaching, as well as an uncanny intuition to know what area to pursue and persist for me to get the maximum shift and learning in my thinking.
I am very comfortable in recommending anyone to experience Abby's coaching.
A. Barratt, General Manager, Headland Machinery
previously Executive coach, Tasman Group & Hewsons International Coaching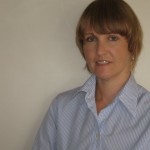 Abby's work with me using various techniques including visualisation helped me to tap into my subconscious power and focus my energy on what I wanted to achieve.
Following this session I found the confidence I needed to perform well in the interview for my dream job and was able to overcome the self-doubts that were holding me back. I had the technical skills required but not the personal conviction to make it happen.
Not only did I get the job but I now understand how I can draw on this inner source energy to meet the challenges of my new role head-on. Thanks Abby!
– N. Davis, Communication Specialist
Abby is a passionate and committed personal coach. I truly felt that Abby was 150% committed in helping me achieve my goals and in motivating me to stay on track and stay true to what I wanted to achieve.
I came to Abby for coaching to work through a number of decisions I needed to make about my career.  Abby was fantastic, she was supportive, creative and flexible – she kind of had to be flexible because I was already making changes along the way to my career so there was the challenge of staying focused on the end goal while also working through the impact of all the changes!
Abby helped me to clarify what was really at the heart of my needs and to better understand my options and what each different choice meant for me personally.
I walked in with a hundred busy thoughts in my head and too many choices which felt overwhelming at times.  I came away clarified and resolved and more comfortable with the choices I needed to make.  I've made those big changes, I feel great about the choices I made.  Abby was a key support for me at a critical time.
– A. Radeka, Head of Marketing , Communications & Brand, Major Corporate Retailer
I immediately liked Abby's warm, friendly and informal approach. I found I could open up and reveal very personal issues to her. Behind that friendly approach, Abby however showed great objectivity and a keen sense of observation and listening.
Abby is very good at getting to the heart of the issue underneath layers of complexity. She asks a question and very often, the problem reveals itself. Once the problem is revealed, usually the answers follow as to the direction I wish to take. I found her method of coaching has helped me tremendously to focus on one issue at a time and hence made daunting challenges seem more surmountable.
Her generosity of spirit and her willingness to share knowledge have also expanded my awareness and given me the confidence and optimism to tackle challenges.
Altogether, I have gained a lot of confidence from Abby's sessions, allowing me to feel more in charge of my life and to feel more optimistic about the future.

– C. Yew, Dentist/Artist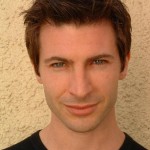 I've been a client with Compass Coaching for the last few months. My regular sessions with my coach Abby Lee have allowed me to see my successes and obstacles clearly and given me a new sense of focus that has produced measurable results.
To be accountable to someone who will hold me to a higher standard, whilst also being understanding of the larger context of my life has played a vital role in all that I've achieved over the last 6 months. I feel clearer and more focused now than ever before and I put that down to the momentum that working with Abby Lee.
I feel clearer and more focused now than ever before and I put that down to the momentum that working with Abby Lee and Compass Coaching has given me.
– M. McCulloug, Film Maker, Entrepreneur, philantropist 
http://www.bicyclesforhumanity.com/melbourne/
http://www.cycling-secrets.com/
http://www.esolaroutdoorlights.com/