I want to say a personal thank-you again for your involvement in the conference. I think the sound meditation created a very calming vibe in the whole Wellness Program space.
– Catherine Keating – Psychologist, Lighthouse Foundation – Journey to Recovery 2013 Conference co-ordinator
I felt amazing after the session… and had some quite amazing experiences during.  Every cell in my body had its vibration raised. Absolutely beautiful! I hope to attend another one
– Emma Loftus
Abby, thank you so much for giving us that wonderful experience (of sound meditation) last night. I loved the sounds and vibrations that flowed from them and the very special atmosphere this created. I hope you'll do a repeat session again some time, though I'm mindful that there was a lot of preparation for you in setting all the instruments and candles up to create that marvellous ambience.
– Marian Scarletts
Qi Gong is a beautiful and profound practice, with its emphasis on moving energy with mindful and flowing movement. Abby has a very friendly, encouraging and warm approach making these beautiful sequences easy to learn and accessible for everyone.
I love the simplicity of the practices that connect me with an inner strength and calmness. I have enjoyed the influence of Qi Gong in my yoga practice and yoga teaching.
I would highly recommend Abby's classes for anyone who wants a gentle yet profound practice for well-being.
Anahata Giri – 
Qi Gong student and Yoga Teacher
Abby brings to her classes a deep connection to and understanding of the practice of Qigong. She encourages each student to work to their ability, individually guiding and encouraging within the class environment. She changes the pattern each week to deepen her students connection to chi. Abby also passes on her knowledge and understanding of chi, meridians and Qigong in a gentle and encouraging manner. Abby is a nurturing, caring and encouraging teacher.
Anne Russell – Teacher, Therapist
I have so much gratitude for lovely Abby Lee for teaching me the art of qi gong with so much love and interest. Not only is she a delight to speak with but all my qi gong sessions had been extraordinary. Everything I need seem to come to be at perfect time in my healing journey and learning qi gong from Abby was one of it. I allowed the connection and in each session I had powerful insight that how body can be a beautiful instrument to get in touch with our spirits, to enhance well being, concentration and achieve silence of mind. I also purchased a qi gong DVD from Abby which helps me to continue my qi gong practice in my busy life. Qi going is essential for everyone who feels they need to bring balance to their life and lift up their energetic vibration. Thanks to Abby Lee for sharing her indepth knowledge of qi gong and enriching my understanding of the connection between body and spirit.
Gagan Watika, Seeker
I was very impressed with your sound healing session. I went so deep so quickly. The sound was a vehicle to get me into another state. While I was in that state I had a 'vision' …… The session left me very calm and balanced. If I was closer I'd like to do more regular sessions. The space was very nurturing too.
Lynne Seddon, Sustainable Living Consultant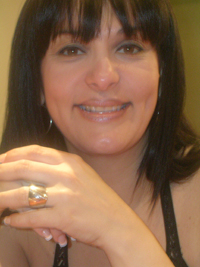 Blissful journey of senses and soul, where sound takes you on its wings to delicately flow in joyful and profound relaxation.
Natalia, Counsellor
My sound healing session with Abby was out of this world – and I mean that in all respects. As soon as she started the chimes, I was 'gone' – not sure where I went but it was so blissful, peaceful and healing. I felt 'at one' when the session was over. Abby has both an ability to set clients at ease and also a magic touch about her.
Elizabeth Jewell Stephens, Editor, LivingNow
Wow! What a powerful session that was! When I came away, I felt deeply relaxed and incredibly alert.
– Virginia Kingford, Counsellor
Abby provides a space of sacredness and stillness where I was able to do some very deep work. She worked intuitively with the subtle bodies of my being helping to restore them to optimal health and wellbeing. My session with Abby was truly profound. Many thanks Abby.
– Bronwyn Quigley, Massage Therapist
http://www.naturaltherapypages.com.au/connect/bronwynquigley/service/28851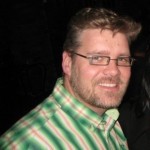 I've always been fascinated by dreams and what significance they hold. Abby's dream group was the perfect way for me to explore my own dreams and start to understand their significance in my life. The small group format was a great way to take my first tentative steps into this form of natural healing. It turned out to be relaxing, fun and incredibly rewarding. I now have a really useful framework for thinking about my dreams.
I invited a few of my friends to join the same group as me and I was so glad I did… we all had a great time and got to know each other better.
Matt Callander, Communications Manager