I was very impressed with your sound healing session. I went so deep so quickly. The sound was a vehicle to get me into another state. While I was in that state I had a 'vision' …… The session left me very calm and balanced. If I was closer I'd like to do more regular sessions. The space was very nurturing too.
Lynne Seddon, Sustainable Living Consultant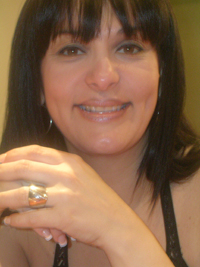 Blissful journey of senses and soul, where sound takes you on its wings to delicately flow in joyful and profound relaxation.
Natalia, Counsellor
My sound healing session with Abby was out of this world – and I mean that in all respects. As soon as she started the chimes, I was 'gone' – not sure where I went but it was so blissful, peaceful and healing. I felt 'at one' when the session was over. Abby has both an ability to set clients at ease and also a magic touch about her.
Elizabeth Jewell Stephens, Editor, LivingNow
Wow! What a powerful session that was! When I came away, I felt deeply relaxed and incredibly alert.
– Virginia Kingford, Counsellor
Abby provides a space of sacredness and stillness where I was able to do some very deep work. She worked intuitively with the subtle bodies of my being helping to restore them to optimal health and wellbeing. My session with Abby was truly profound. Many thanks Abby.
– Bronwyn Quigley, Massage Therapist
http://www.naturaltherapypages.com.au/connect/bronwynquigley/service/28851