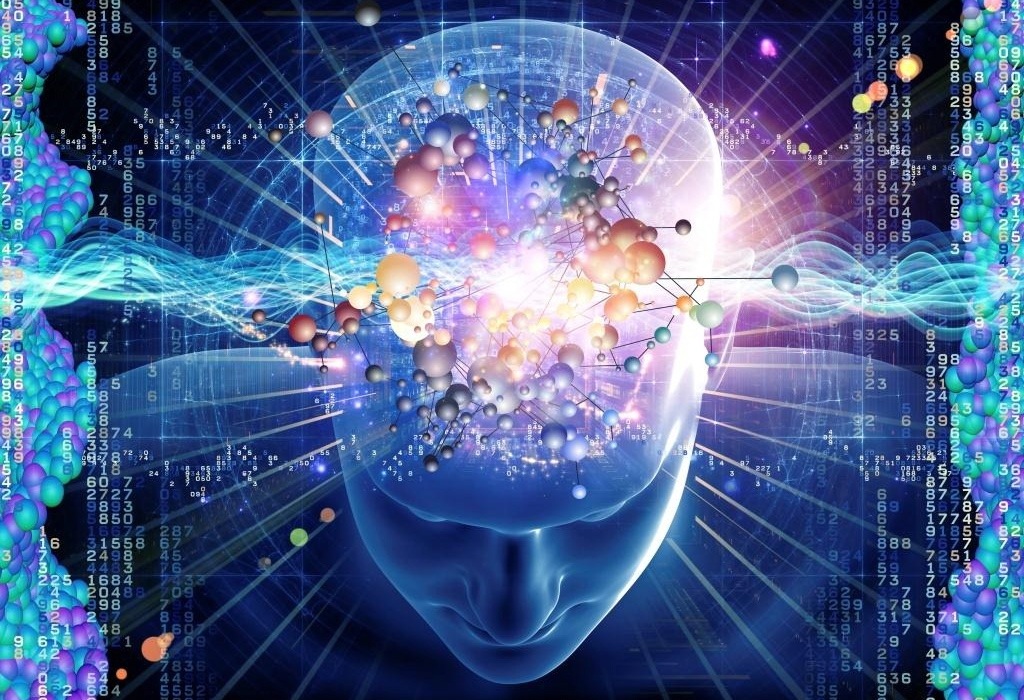 Our conscious mind is the tip of the iceberg to our vast consciousness and below the tip lies the great unconscious mind. In daily life we use the conscious mind to carry out rational activities in order to function in a systematic world. It is vital to our survival. However our conscious mind controls most of our actions.
Sometimes we find ourselves in a situation when we know what we need to be or do consciously but can't seem to make it happen. For example you know that eating healthy and exercising contribute to a healthy body, clear mind and give you the energy you desire. But no matter how much you try, and even use will power, you seem to slip into bad eating habits and do little or no exercise. The reason: your conscious and unconscious minds are not in rapport.
Sometimes the conscious mind wants something and the unconscious mind has a different agenda, both undoubtedly want the best for you. However they may have different approaches and are not in alignment with each other. Hypnotherapy helps bring that alignment.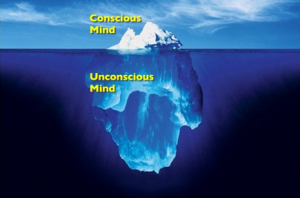 Imagine being able to tap into your vast unconscious mind and have it help conspire towards your conscious decisions. How much faster will you be able to reach your goals?
Hypnotherapy can help you tap into the infinite resources that your unconscious mind holds and use them towards your conscious goals.
As a qualified Clinical Hypnotherapist, Abby Lee can help you achieve this. She provides a safe therapeutic space for you to tap into your unconscious mind so you can access your inner potential, wisdom and guidance to bring about the changes that you desire. She facilitates the session in a supportive and nurturing way while you are always in control.
Hold a vision of your outcome and Abby will help you empower yourself through building rapport between your conscious and unconscious minds to achieve that outcome.
Imagine being on path and living a healthy, fulfilling and joyfully abundant life. 
You can finally be in control. All you need to do is decide and take the first step – make an appointment.
Call 0412 398 368 or contact us.
Abby specialises in:
Stress and Anxiety
Weight Management
Clear blockages
Psychosomatic Therapy
"You are the embodiment of your thoughts and emotions." – Hermann Muller
Ever wonder why you're in the shape that you are? How does your body posture affects how you feel and the direction you take or not take in your life?
Have you had a suspicion that your physical conditions are affected or even caused by your emotions?
Do you want to have greater awareness of yourself and live to your potentials ?
Do you want to release the unserving emotions that you have resolved in your mind but somehow still trapped in the body?
In Psychosomatic Therapy we assist you in addressing all that and more. We do it through face reading, body-mind analysis, body work, etc.
Abby is a master practitioner in Psychosomatic Therapy and a member of the Australian Psychosomatic Therapy Board. The services she offers under this therapy are:
Psychosomatic Therapy – a overall general consultation which usually includes face reading and partial body-mind analysis
Body-Mind Analysis – a detail reading of your body and feet
Body work – for emotional release and centre core energy balancing
For more information and your personal appointment call 0412 398 368 or contact us.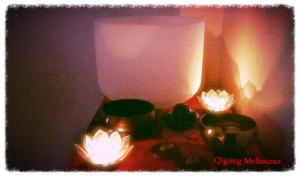 Abby has trained with local and overseas teachers in different forms of Sound Healing Therapy. Each teacher has added different skills and flavours to her repertoire.  In addition to using instruments and voice in a Sound Healing Therapy session, she may include other modalities from her well of knowledge as and when appropriate. The sessions are facilitated in a beautiful, nurturing, safe and sacred space.
People come to Sound Healing Therapy for various reasons. Some examples are – relaxation, meditation, balancing, healing. It helps bring peace of mind and feeling centered.
Let the sound of crystal bowls, Tibetan bowls, Tibetan gong, melodic chimes and more take you on a journey of deep relaxation. Allow the vibration of these harmonious sounds restore the balance in your body and mind. Sounds has been used for thousands of years in ancient cultures as a healing technique. Modern science is now acknowledging the therapeutic effect of sound on our health and wellbeing.
Simon Heather, one of the leading teacher in the field of sound healing, who has written eight books on the power of sound and its healing qualities, said: "It can also be used as a preventative system to help a person stay in balance and ward off illnesses by helping them to stay "in tune" with themselves.
"Every organ, every bone, every cell in the body has its own resonant frequency. Together they make up a composite frequency like the instruments of an orchestra. When one organ in the body is out of tune it will affect the whole body.
"Through sound healing it is possible to bring the body back into harmony, hence avoiding the need for drugs or surgery."
For those who would like a more scientific explanation on how sound healing works and how it benefits can be found on http://cymascope.com/cyma_research/soundhealing.html
Click here to see testimonial about Sound Healing.
For more information and booking your Private Session contact us. 
For Group Sound Meditation sessions see Event page on Qigongmelbourne.com.au
Or ring 0412 398 368
Be carried away by the waves of sound ….. as if on the wings of a butterfly.
Drift, float, relax ….. while tapping into your highest potential.
*** New dedicated Qigong Website now live!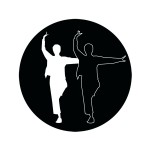 The benefits of Qigong are far reaching. When practiced regularly and appropriately, it improves your physical, mental, emotional, energetic and spiritual health. It includes stillness meditation and active meditation that synchronizes movement with breath.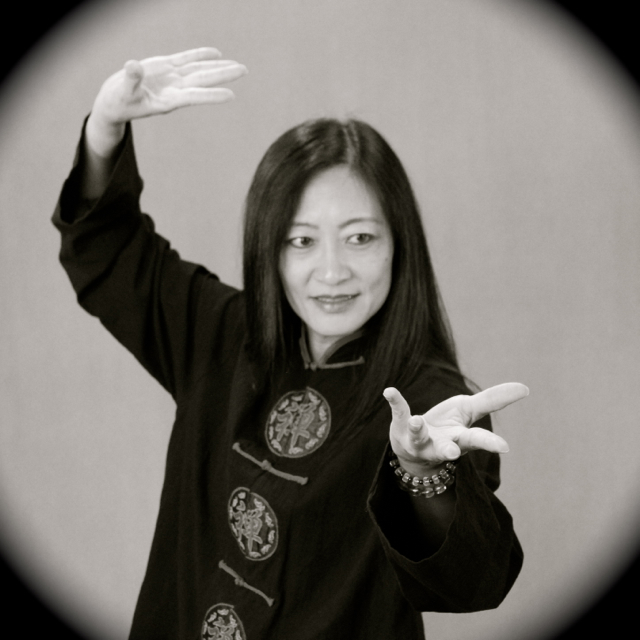 Abby is a certified instructor of Ziran Qigong certified by Master Liu Deming. She enjoys sharing the philosophy, knowledge andskills of this ancient art form through teaching Qigong classes (group and private) and running workshops. Her experiences and skills in Psychosomatic Therapy, Transpersonal Counselling and Vibrational/Energy Healing add more depth to her  practise and teaching.
Besides training under the direct guidance of Master Liu Deming since 2005, Abby has also trained with various Qigong and martial arts masters in Australian (Master Louis Liu, Professor Yong Qiang Wang, Shaolin Master Qi Guang Chen), China (Master Han Yan Wu of Beijing, Shoalin Master Jiao Hong Min) and Thailand (Master Mantak Chia).
Coaching
At Compass Coaching, coaching is about facilitating change for the better.
At Compass Coaching, we help individuals move from where they are, to where they want to be. And if they don't know where they want to be, coaching helps them gain clarity. In practical terms, we help them set goals, strategies and action plans, and achieve them.
Just like a sports coach, we keep you on track by holding you accountable and keeping you focused in a regular and supportive way. In this way, you can be the best you want to be.
We encourage everyone to live proactively instead of reactively – to find you own answers and make you own decisions. Along the way we pull you up and cheer you on too!
Who uses coaching?
Life coaching or transpersonal coaching can help anyone who wants change in their life. Some people know exactly what change they want but don't know how to make it happen. Others feel discontent, stagnant or stuck and need help to move forward. Others may feel overwhelmed by an important decision in their career, relationship or family life. The common thread is that they are ready to change and they just want some support in making it happen.
When can people use coaching?
– When they are deciding on career change, going for a new job – When they need clarity in one or more parts of their lives
– When they want to improve their life condition – work, personal, emotional, psychological, financial
– When they are at cross roads, going through life transition or crisis
– Most of all when they want support from an impartial person who would have their wellbeing (the client's) as the focal point
Counselling
At Compass Coaching, counselling is about facilitating individuals in their healing and growth.
For some, counselling is centered around gaining greater self awareness and accessing their inner resources to help them through a difficult period or a challenge, for others it's about finding their personal meaning and purpose in life and their path to self actualization.
We facilitate you in your search for your own answers, by tapping into your potential. We provide a safe space for self exploration, expression and discovery with a view to finding self empowering ways to handle life challenges and reach your full potential.
It is a partnership. Together, we travel through your internal landscape. You are in control of your own journey and destination; we assist by holding up your compass while you navigate through the terrain of life.
When can people use counseling?
– When they are feeling sad or depressed or overwhelmed – When they are facing a problem in their life or at cross roads
– work or personal, wanting clarity
– When they are going through life transition and crisis, wanting support from an impartial person who would have their well being as the focal point, wanting a deeper understanding of themselves  and their life situation
– When they are seeking deeper meaning and purpose of their life
– When they are ready to heal and grow
Who uses coaching and who uses counselling?
"The people who come to me for coaching and counselling can be quite similar. The main difference is that coaching is more goal and results-oriented and deals more with growth. There's usually homework and agreements that the client is expected to adhere to in coaching.
Counselling is more fluid, exploratory and developmental. I go where the client wants to go, session by session. There may not be any specific outcome at the end of the session. It deals with both healing and growth.
My point of difference is I can switch between the two with clients. If the client needs healing, we have counselling sessions; when they are ready, we can change to coaching and be more focused on growth. My model evolves around healing and growth, it's a cycle."
To book a session with Abby, contact us or ring (0412 ) 398 368